About a year ago I set about working on building my own synthesiser(s) for music production and, over that time, I have collected a huge array of modules. This page will be an area in which a small subset of these are shown, in the first case my most recent development.
Inspiration
Inspired by the designs of EMS I set about firstly designing a case to house a subset of the synth modules that I have constructed. As usual my own design process always begins in Sketchup and in such a design was created with inspiration from the EMS VCS3 and was further modified to suit the standardised measurements of the Eurorack format without impacting the overall design aesthetic significantly.
Once design had been created it was broken down into individual parts and CNC machined out of plywood as a test. Rather than make mistakes in hardwood, this is a good approach I feel, albeit somewhat time consuming.
Forward
Once we are happy with the prototype we can commit to milling the same design from more expensive materials, with some small changes to the spindle speed and feed-rate of the CNC in order to account for the harder material. In this application I had chosen to use American Walnut which is in my opinion an absolutely beautiful wood. Below I have included a montage of the case construction to the point at which we see the unit today.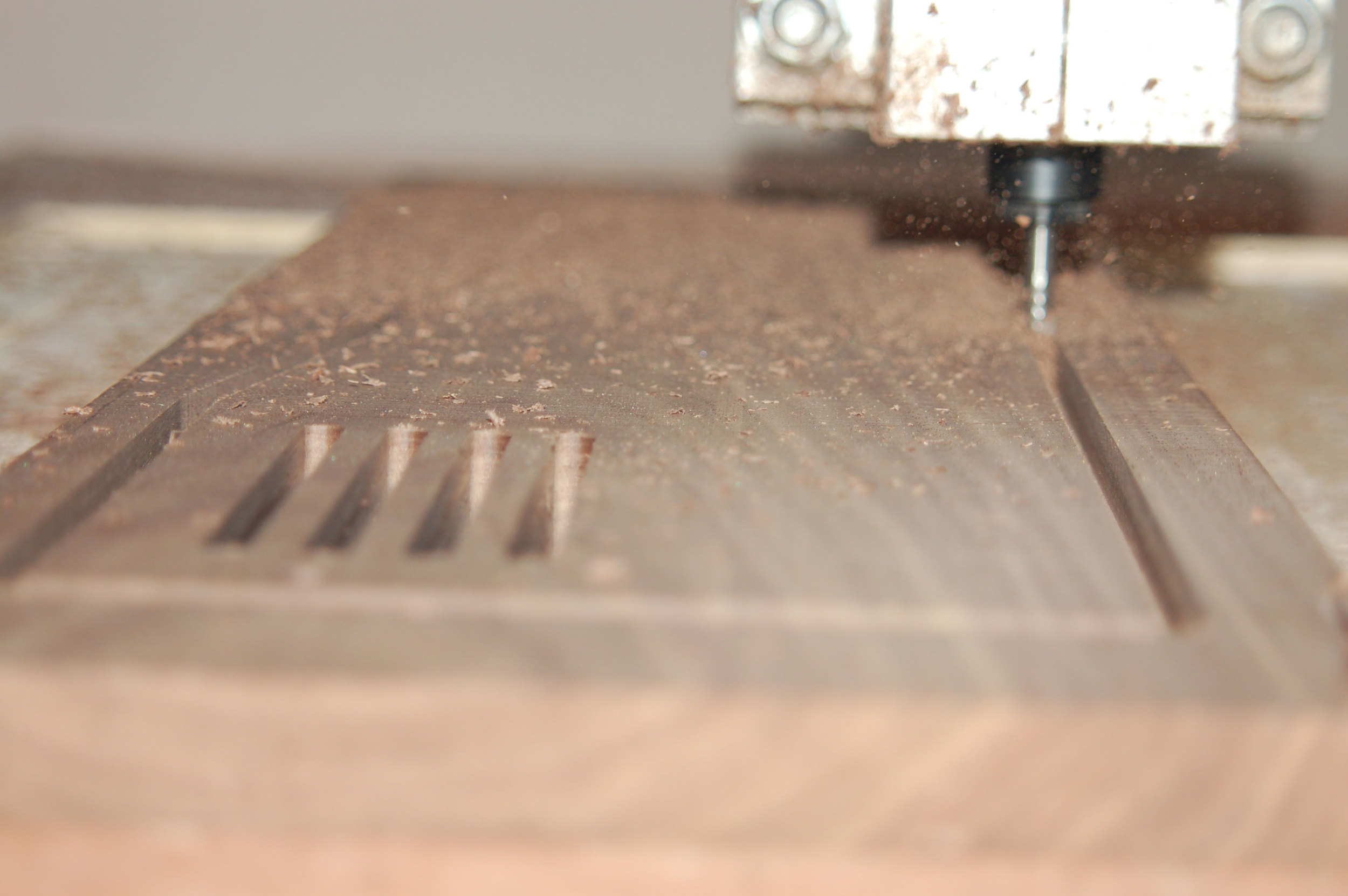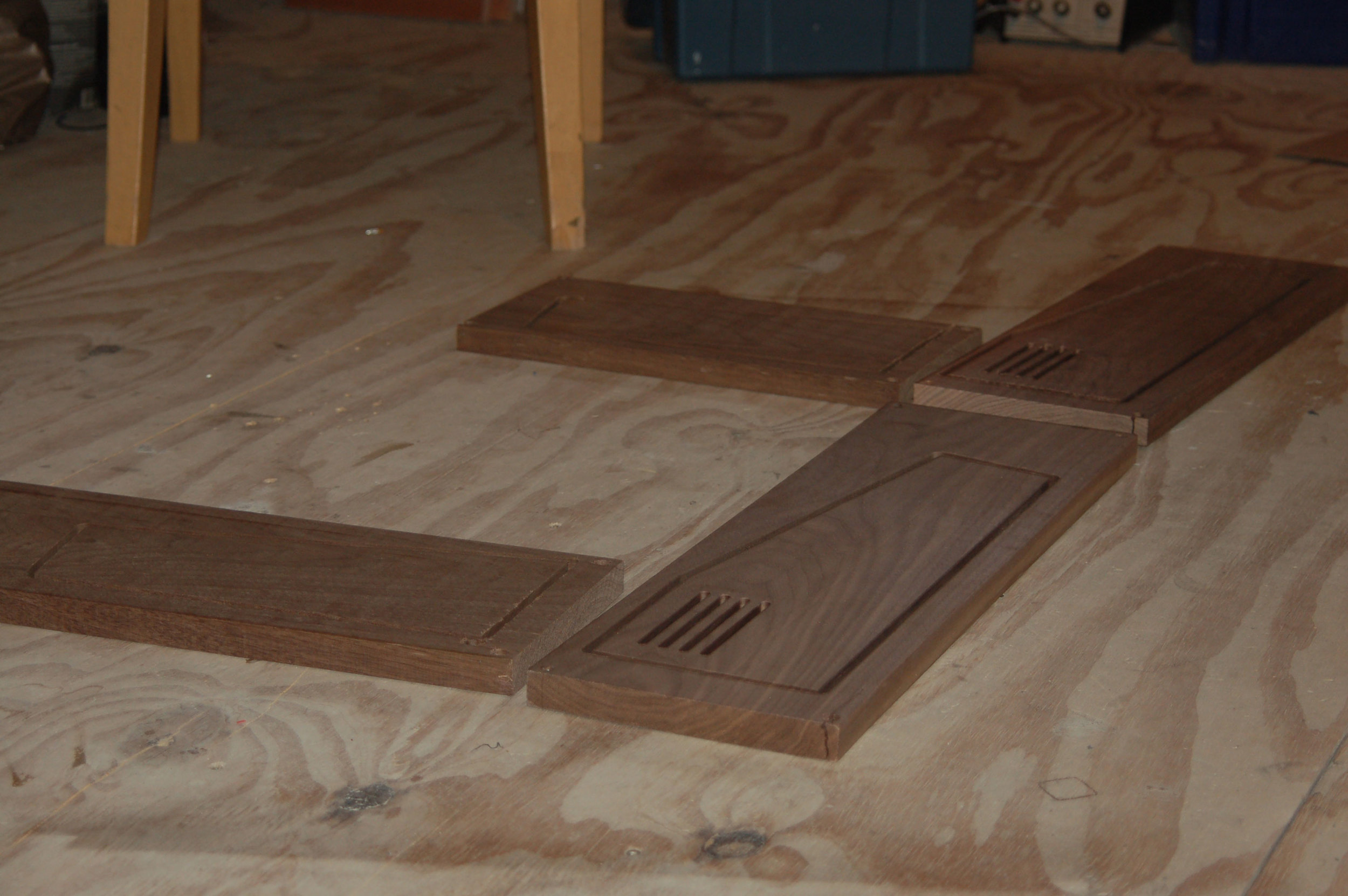 Results
After milling the individual parts the case was put together carefully and custom Eurorack frames built to fit the internals precisely. The final unit is given a coat of 2k automotive clear coat and the internals wired.
Fill her up...
The most difficult decision I have had to make in all of this is the decision of the modules which I will use in this particular synth. I imagine that I have enough to fill it more than twice over and most likely will swap and change elements as the build progresses. However, I have certainly decided to include a lot of modules by one manufacturer in particular: RandomSource
Ralf C Hoffman the owner/operator is licensed to produce modules originally designed by Serge Tcherepnin in a modern and more compact Eurorack format. For information on Serge synthesis modules please see here. In addition to the production of Serge synthesis modules, Ralf at RandomSource also has the license to produce the works of Jurgen Haible, someone I had discussed briefly in my going through a phase post. Below we can see the synth with some of the modules included.
Onward
I've been squirrelling away today putting together on a Filter PCB that I designed some time ago. Below is a quick test of this VCF in action.